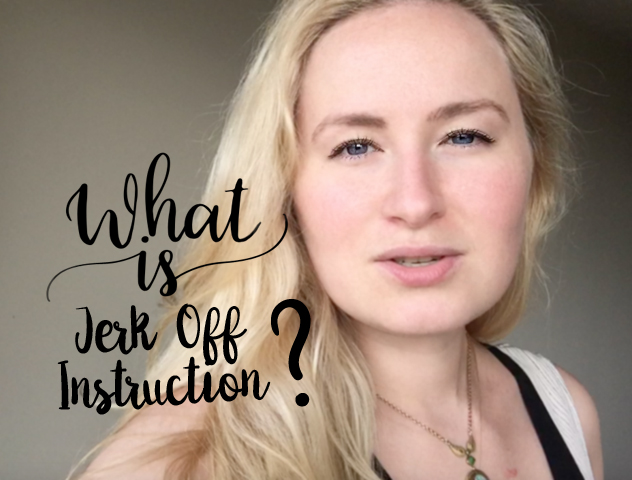 What is Jerk Off Instruction?
Jerk off instuction (JOI)  is a magical thing when your Goddess is in charge.
Similar to hypnosis, it is very versatile and can interweave with almost any fetish or genre. I can be a stern Mistress guiding you through tease and denial with endless edging and I can be your sweet girlfriend experience edging you over the phone. I do both phone and cam JOI sessions and if you are ready to play you can contact me for a session.
I also have lots of fun and tantalizing JOI videos and audios. If some of these topics do not interest you, no problem. Like I said, JOI can be applied to almost anything you can imagine! Consider having a session with me or ordering a custom audio if you are looking for something specific.
Here is a little video for you:
Some of my favorite combinations with Jerk Off Instruction:
Edging • Hypnosis • Goddess Worship • Good Boy  Training
Here are some of My favorite Jerk Off Instruction videos:
"Introduction to Erotic Hypnosis", Video, $5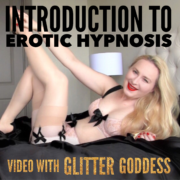 Are you ready to be teased and seduced into a pleasure you could only dream of? I am your Goddess, whether you realize it yet or not, and as a beautiful, powerful woman, I have plans for you! Loose yourself in our secret world… and what you will find… only we will ever know.
*This is an Introduction to Erotic Hypnosis that every good boy should have!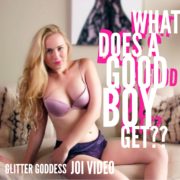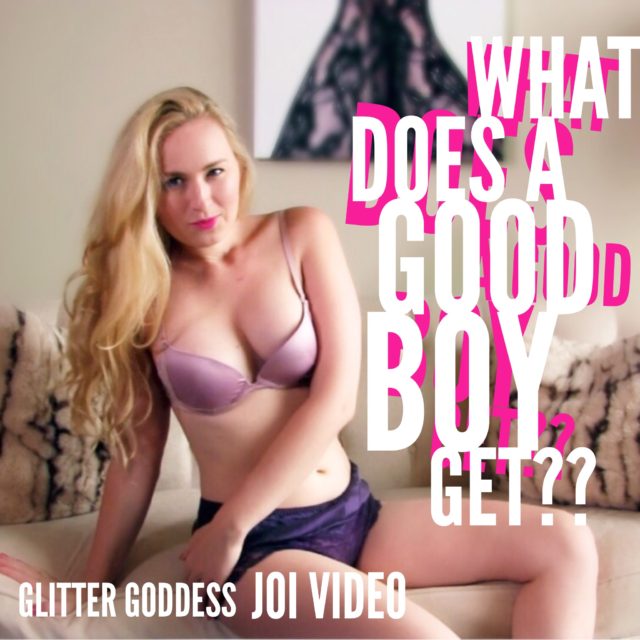 What Does a Good Boy Get? JOI Video, $20


What do you get if you're a very good boy and follow all of My jerk off instructions that I have for you? You're going to find out!!!
Time to edge for Me!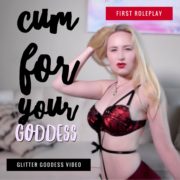 Cum For Your Goddess, Roleplay Video, $20


Your Goddess has a task for you! I need you to cum for Me… but in a special, purposeful way. No, it's not CEI, I promise. This is a very special roleplay where you will just have to watch and see what your task is. I wonder if you will obey My command and have a nice big orgasm for Me?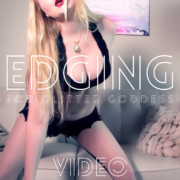 Edging, Jerk Off Instruction Video, $20



I love keeping your hard cock on the edge of orgasm! This video is a hot, glorious JOI tease and edging instruction of the sexiest order. Go ahead, My good boy. Let Me guide your hands. Let Me take charge, take over the pleasure. The more you give in the better it feels… and I really would love to see how good you can make it feel.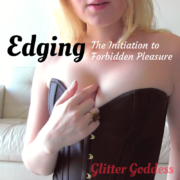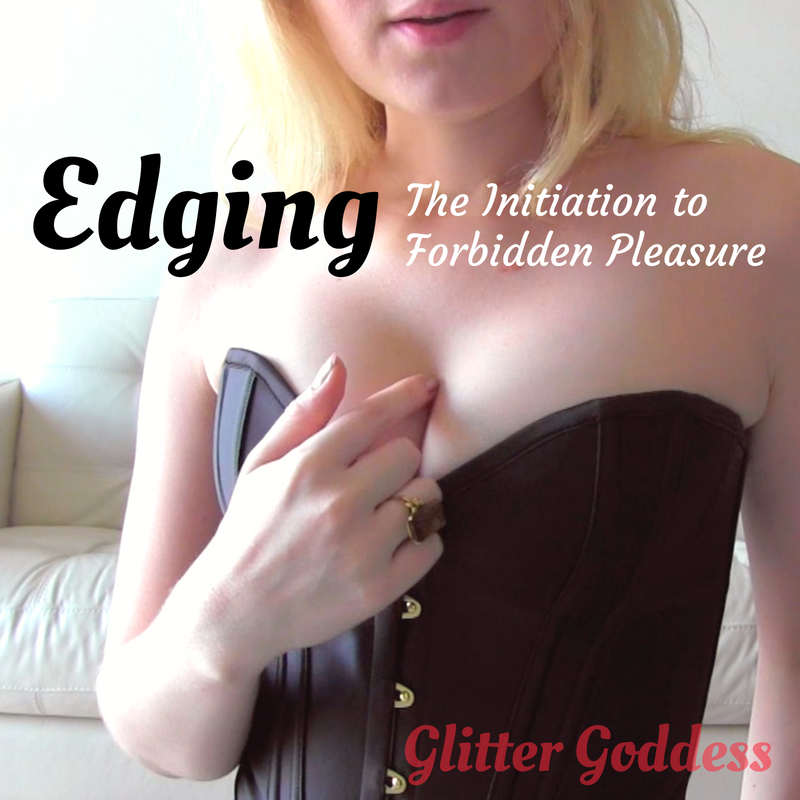 "Edging: The Initiation To Forbidden Pleasure", Video, $20

I know you love to edge for me and now is the perfect time to escape into the pleasures of being totally controlled by me in the most sensual of ways. No words could prepare you for this video's pleasure.
Hint: If you are looking for a first video to buy this is a great one! It's also perfect if you have lots of my videos too!
"Touch Your Cock", Worship Video, $20
You won't be able to keep your head with this video. Your mind: Gone. Pleasure has arrived. Come worship at the altar of your Divine Goddess. Come show Me what a good boy you are. Come, give yourself to me. Come exactly when I say!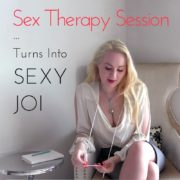 "Sex Therapy Session Turns Into Sexy JOI", 3 Loop Videos, $20

Roleplay & JOI: I know you're not used to seeing me timid, but as a brand new sex therapist* and with you as one of my very first clients, I am going to have to resort to what I know from my personal sex life in order to best guide you. I'm a little shy at first, mostly because I don't know if my methods are allowed, being that I am a new professional. But I let my sexy ideas out when I realize that you won't tell on me. You'll get seduced from this session like you would never even dreamed of and the flirtation will drive you wild!
*All references to "therapy" and "therapist" are for entertainment purposes only. Real sex therapists have nothing on me when it comes to JOI. Here, I'm the professional ;)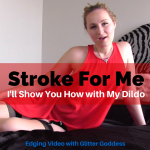 "Stroke For Me: I'll Show You How With My Dildo", $20



Are you ready for edging with me? I'll show you how with my Dildo. JOI (Jerk Off Instruction) is much more fun when I guide your hand. You need new techniques for stroking. Luckily, I have my dildo here to demonstrate and my hands are nice and slippery with cream. Follow my lead and you will see just how to do it. Watch intently where my fingers slide. I know you would love to see my Goddess hands sliding up and down.
Just when I guide you to the edge of orgasm you'll hear my command, hands off. You can't help it. You will obey. When you watch this video you'll see how owned you truly are. You could never resist me. It feels too good to obey. Every time I turn around and tease you with my ass, you realize you want to cum only for me, only for your Goddess. And if you're a good boy I'll let you!
XoXo Your Goddess