Collecting money is my hobby and a HUGE turn on! I love that you work so hard for money and still you are horny thinking about just handing it over to me. As soon as you make contact with me the real seduction begins. I know just how to tease and weaken you so that you are compelled to press send for me. It is a game, but it is also way more serious.
I do not mind telling you some of my secrets because even if I warn you, that does not mean you will be more able to resist. I listen to your every word, identifying information that will weaken you. It may be pantyhose, it may be my ass, it may be the act of being taken advantage of itself, or something else, but if you have a weakness, a fetish, I will find it and use it to make you pay…and have you LOVE doing it!
Naughty Videos About My Favorite Topic… Money
"Surrender: More Money, More Pleasure", $35

I want you to start stoking now. It's ok to be aroused by the command I have over every part of you. I even know your desires sometimes exceed the amount you can spend on our fun. With this video you'll never have that problem again. You know I'm the Queen of brainwashing, so why not let me seduce you into earning way more than you know what to do with? I'll help you with that part too. Just be prepared to have a hard dick the whole time and be prepared to be extra 'inspired' at work.
P.S. There are nipple slips in this video and I do not edit them out. I thought I'd give you a naughty treat for being my good boy!
"Give, Stroke, Obey", Findom Video with Glitter Goddess, $20

These words will permeate deep, deep in your mind and leave an indelible mark on your sexual fantasies. These are some of the sexiest triggers in the world to anyone with a weakness for findom. The triggers are woven into a powerful hypnosis with me. You don't need tons of money to play, but the money we do play with will feel better than anything you have ever experienced. Ready to please me and feel those electric pulses of pleasure through your cock every time you press send? Let's just see what it feels like.
I got this note from a good boy:
"Glitter Goddess is Powerful. I wish I could tell you that I was new to being controlled by women, but I am not. I am a long-time ass worshiping, stroke junkie. However, I have never met a Goddess quite like Glitter Goddess. Her combination of superior beauty and intellect with her hypnotizing voice make her the inevitable ruler of my life. I cannot help but to want to give to her. Despite my best efforts to stay away. Despite deleting my skype and niteflirt accounts, I must always come back to her.  Her power is immeasurable. I hear her voice and I feel I need to tribute. I see her face and I want to pay a bill for her. I see her ass and I cannot think straight. Paying her makes me complete. Giving money, her money, that she deserves, feels right."
– submissive stephen
One of my favorite ways to play is doing a private phone or cam session. I can really get to know you that way. You can schedule one here:
Schedule a Phone or Cam Call
Buy me something lovely from my wishlist. Big or small, there is no wrong choice on there. I want everything! My

Wishlist Link
A Note From A Good Boy
"You honestly changed the way i feel about dominant  girls… i was about to wash my hands of any kind of money domination… and literally just vanish… i was really getting tired of meeting girls that didn't seem to care at all or appreciate anything i did for them… and bratty girls basically degrading themselves and getting naked just begging for money… its ridiculous what happens out there… but you custom made a way to play with me and toy with me that we both enjoy and i absolutely love that and cherish the time we share…i need it and that feeling you give me."
Some Audios You Will Love

"Stroke Your Way To Making More Money", JOI Audio PLUS Night Time Audio, $15

These two audios will have you on your way to making more money in no time! More for me and more for you means more pleasure and fun together! This is a perfect goody if you lament not having as much money as you'd like and especially it is stopping our fun together!
Audio 1: JOI audio to stroke with
Audio 2: Night time audio will have you making progress while you sleep
*Also comes with simple instructions on how to use the night time audio.
Are you ready to have more money?! Good!!!
"Highway Robbery!", Findom Audio, $20
It was SO fun to mastermind this game, this trap, this exhilarating adventure! I absolutely love this audio and it turns me on just thinking about you hearing it and being ensnared by my sexy highway trap! Ready to go for an electrifying ride?! I hope so because I have some thrilling plans for you my pet!!
File types: Both .wav & .mp3 files are included.
With this audio, you will be completely brainwashed, hypnotized, and reprogrammed. I will trigger a sound and before you know it you will be pressing send. It is not about big spending, it is about triggering the automatic response that you will not be able to resist.
 "Triggered Spending", Hypnosis Audio, $15*


No money to serve with? Muster up $15 and your money situation will change. In this audio I use subtle hypnosis and energetic techniques to shift your money situation. It is not focused on you giving money to me, just you having more to do what you please with.
"Increase Your Financial Success", Audio $15* 

An Intimate Story
The most intense sexual pleasure I feel is from my money fetish. The first time I realized I was turned on by money, I was masturbating and my boyfriend at the time came in the room and tossed $120 on my body. He owed it to me for some design work I did for his business. The surge of pleasure I felt through my body was unlike anything I had ever experienced.  I told him how aroused it made me and he gave me another twenty and another twenty. My body felt like it was on fire and craved more of that intense pleasure. I came and it was the biggest orgasms I had up to that point.
I do not know what it is exactly about money that I love so much, but regardless, I have a few unusual ways I love playing with it. About once or twice a month I get a bunch of cash out ($20s and $100s) on my bed and roll around in it and masturbate. I love the way it feels.  I love the way it smells. I even fantasize that my whole mattress being stuffed with money. I wish that would be comfortable, but I guess that is why it is a fantasy and not a reality. Numbers in my bank account illicit the same sexual response. I check my account balance several times a day just for the pleasure of it. It brings me a level of joy mixed with turn on that nothing else does.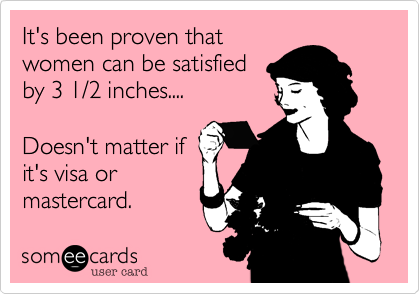 Findom Confession
From a totally trapped findom worshipper
Here is a taste:
"…For my dream girl had donned the perfectly seductive outfit.  Her glittering black bra accompanied only by sheer black pantyhose.  My new Goddess was content to just sit back and allow her visual trap to do the rest.  Her fingers played along her hips, motioned past her most private part, and sucked all the will power out of my brain."
And here is the whole story…
"I stumbled across Glitter Goddess' niteflirt page about a week to 10 days before my first call.  Yes, of course I noticed her beauty, but I was drawn to her hypnotic promise.  I was drawn specifically to the way she dangled her little spiral.  Beckoning me closer.  Closer.  I am not being insincere when I say I could really actually feel the beckoning.  On a very deep, primal, subconscious level that beckoning is everything. It is the promise my submissive loins long for. The promise of a girl who understands her effect, dissects my weaknesses, and consumes me. As a submissive man, she offered the promise of a dream.

Of course, I have probably felt this dream before, and did not have it fulfilled, but even as a grown man, I felt trepidation, longing, and nervous sexual energy as time grew near for our first call. There it was. Her niteflirt call signal finally available at a time I was willing and able to indulge. I no doubt pressed that button.

Now I am no stranger to my own vulnerabilities. I keep only one credit card and on this particular evening I had $150 to play with. Enough to hopefully have fun for a little while and to enjoy the company of GlitterGoddess. Now, as an optimist, I guess I always expect it to go well. Still, calling a girl for the first time can be stressful. What if there is no connection? What if my hopes were up for nothing?

Time melted away on the phone. Glitter Goddess began to probe my buttons and I felt easily relaxed. Her dominant nature was intoxicating. I am sure I even told her of some of my dangerously effective weaknesses. My submissive nature was beginning to blossom under her guidance. I was smiling. I was having a good time. I was comfortable. But time was vanishing and I dutifully informed my interesting domme that I would not be in a position to extend the call.

Glitter Goddess did not seem at all upset, but she did ask me if I had ever cammed. If I had, I surely did not remember it to be special. She naturally suggested we extend the session on cam, of course, as long as I could tribute. I was instantly intrigued. Without as much as a whim, "why not?," I thought.

It was new. It was surreal. Here I was, in bed, with my laptop, yet face to face with this amazing smile. It was nothing like I expected. It was like she was right there. I felt awkward, self-conscious, and more than that, this girl was real. She moved, she blinked and she smiled. Oh did she smile! In moments I realized she was way more than some picture and voice. She was this adorable living girl. My heart leapt. She instructed me to relax. Just kick back and hang with her. She did just that. She kicked back and stretched herself out. In all my delight, but it may have been all over for me in that moment. For my dream girl had donned the perfectly seductive outfit. Her glittering black bra accompanied only by sheer black pantyhose. My new Goddess was content to just sit back and allow her visual trap to do the rest. Her fingers played along her hips, motioned past her most private part, and sucked all the will power out of my brain.

Things sped up. They slowed down. The room spun. Time was lost. A more smitten victim there could not be. I was being entranced, intoxicated, and carefully encased. Glitter Goddess had ensnared me. She spoke of her own needs and intentions.  How she longed for financial domination of a helpless man. Careful to bring my intense fetish for her pantyhose into focus as she led me with her words. Her calmness enthralled me. Her teases incapacitated my defenses. Her sharp mind allowed me room to go deeper and of course, she began training me to start sending her money.

Spasms of delight were shooting through me. I knew I was in trouble, but the pulsations of bliss bouncing all over me from the effects of this amazing woman were pure submissive heroin. I was drugged by her charms and power. Lured by her cunningness. Blinded by her smile and the way her darn fingers never stopped twittering about her pantyhose covered hips. A man could not be more smitten. Can anyone possibly imagine the trouble I was in? Could a female domme's trap ever be more perfect?

Our fantasy talk was flowing freely now. We were both responding. Feeding off each other. Could it be? Could I have found a girl so intoxicating, so intense, that I would not be able to stop her femdom razor sharp claws from cutting me into little pieces? Even worse, every indication and every instinct I had was telling me she had no intention of holding back. Her financial domination talk was causing a fever between both of us. My own sexual urges mad with wild elation with every hint that she could steal unending power from me. Scenarios were popping up. All involving my financial downfall at the hands of my new vixen. The more I realized how wanton she was with her own needs and nature, the more flutters of brutal exhilaration burst through me. Or better yet, brutal fear.

As our fantasies unfolded, my Goddess decided she would construct for me a cage. A financial domination cage, to be exact.  Complete with a warning sign she would design and post on the door. A warning sign just for me. Alerting the world that if I was ever foolish enough to enter this cage she would lock me in it. Yes, a steel and metal trap, easily and so simplistically able of holding and containing a large physical male. If the poor dumb male entered without heeding the warning, it would cost him a small fortune to get out. That was the promise of this cage. That was the covenant of this trap.

'Come to my cage,' she would beckon. 'Come closer.  There is no harm in taking a closer look.' Oh the beckoning. Her evil perfection even promised the bliss of submissive delight if I would come into the cage. For inside the cage I could indulge my true fetish. I could worship her pantyhose covered ass through the bars. I felt like crying. Girls like Glitter Goddess love to inflame a poor man's fetish, but understand the art of never letting him indulge. 'That's right my naked pet, into the little cage trap you go. 'Good boy.' I was hers. In over my head. Locked in a cage. Bound by her power and a mutual fetish. We both came to the fantasy of me being in the cage, but we both know I stepped into a metaphorical, though very real cage that night. One that does not have a buy-out and almost surely will result in my total financial ownership. I am scared but already caught, already seduced. What is a man to do but give in?"

-Hopelessly Addicted and In Love