Here is a Sissy confession that I love.  There are a lot of wonderful things in here for sissies and other subs, so ready carefully and take notes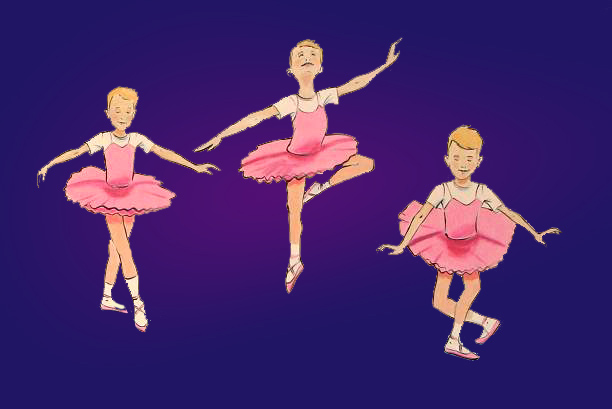 "Goddess, I wanted to write you again and tribute your inspiring power and beauty. I intend to do what I am able to make your life better and I will endeavor to be worthy of any attention you give me. I want to tell you a little about how I became a sissy and how I want to explore this side of me through my complete devotion to you.
My first memory of sissiness is when I was six years old and an older girl at school used to tease me on the playground. I would go home and, for reasons I didn't understand, I would fantasize about her forcing me to dress up as a ballerina. In my fantasy she would hold me down and force me into tights, a leotard, and a tutu and then would do my hair and makeup and force me to dance in front of all the other kids at school. I never played with myself, but I would always get hard and I enjoyed the feeling, so I replayed this fantasy often as a child.
As you can see, my sissy fantasies are something that was with me almost from the beginning. When I hit puberty at age 12, I began to have fantasies about girls at school, only they weren't the fantasies that other boys had. I would lay in my bed and slowly touch myself while conjuring elaborate scenarios in which these girls would force me to wear their skirts, blouses, and shoes. Often I would imagine that myself and one of the girls would be walking home together and get caught in a rain storm. We would get to her house soaking wet and she would inform me that I couldn't be at her house all soaking wet. She would then lay out the prettiest little outfit she could find and order me to put it on. I would reluctantly agree and then enjoy the afternoon with her and I all dolled up.
My first orgasm came while fantasizing like this. I was not really even aware that I was masturbating at the time, I just knew it felt amazing to gently press my hand against my hard penis and suddenly felt something happen to my entire body. I was very scared at first, but soon began to repeat this every morning and every evening. I now masturbate exclusively to sissy porn. After years of trying to deny what is clearly my true nature, I am seeking out your help to explore what is obviously a very important part of my psyche. I want to feel what it is like to completely submit and let go of all the guilt and shame and embrace my kink.
I am not currently in any relationship, and in fact I have a very hard time getting an erection when not in sissy mode. Conversely, if I am in heels and panties I have a hard time not getting my clitty hard. I have never shared any of this with anyone. You are such an amazing Goddess and are so genuine in your Domination of and care for your submissive slaves that I have been inspired to begin my journey in earnest.
I pray that I will be able to serve you and learn the pure joy of being owned by my one true Dominant Goddess. You are the only woman in my life, and as such I will be completely devoted to pleasing you. Please consider this tribute as a token of my sincerity in this undertaking. I hope in the coming weeks to continue proving that I am worth any time that you give to me while I become your owned sissy slave. With complete devotion to my Goddess, Sissy Nicole"
This is how you write to a Goddess!
XoXo Glitter Goddess