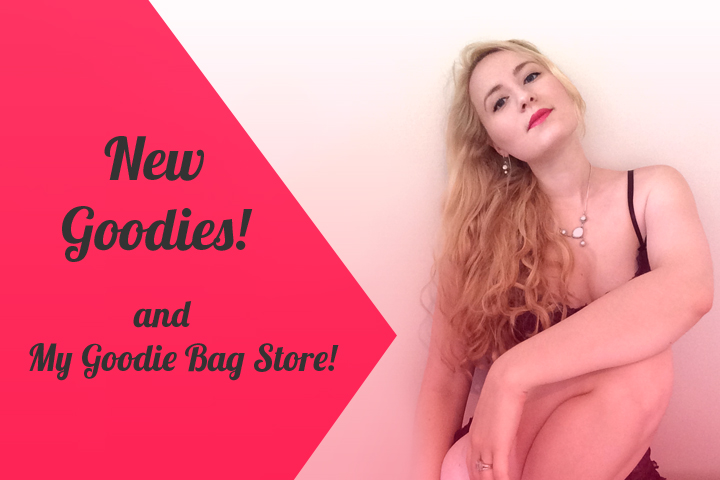 I have a NEW place to buy my sexy goodies and I have a lot of sexy new goodies to buy! Check out my Goody Bag Store HERE
Here is a little taste of some of my new content and of course there is even more sexy goodness for you to purchase at the store. Pick some things out for yourself that you know will make you weak. I even have plenty of goodies for $5!
Get A Little Naughty with Glitter Goddess – JOI If You're Considering Being My Pet $5


Purple Lingerie: Very Recent Photos That I LOVE $5


Daily Phrases: Worship Me To Deepen Your Submission, $7  


Me In My Bath Towel: Intimate Photo Set, $5


My Perfect Soles:  Photo Set For My Foot Worshippers, $5 


My Attitude: Photo Set Where I Expose My Mean Side, $5:

If you don't yet have a Niteflirt account, make one HERE.
XoXo Goddess