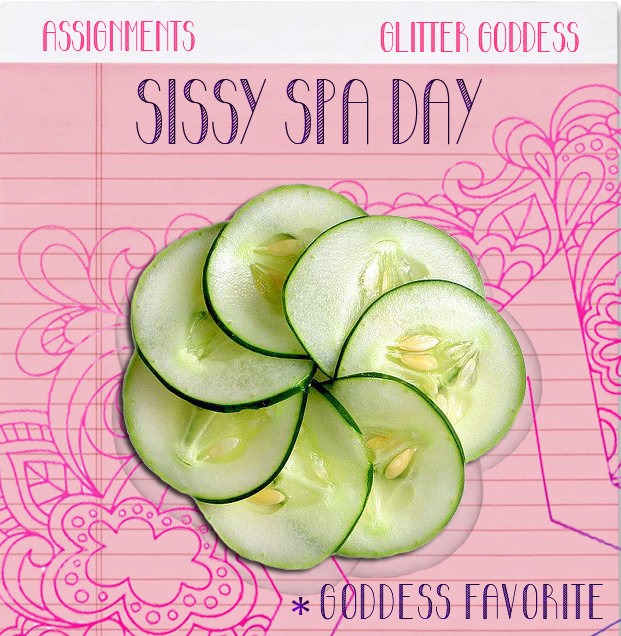 Ah! It's Sissy Spa Day!!!
One of the truly wonderful gifts of being a woman is the ability to pamper and revitalize your sweet body by having a spa day.
I was thinking, "What assignment could I give my sissies in order to give them an experience of being a woman they've never felt before?" And THIS beautiful sissy spa day is IT! And you get to do it from the comfort of your very own home.
I promise this is unlike any spa day you have ever had. It is so much more!
Buy Now for $12  
(Click on the upper left of the video to turn on sound)
Buy Now for $12  
XoXo Goddess
P.S. This is what one sissy said about Sissy Spa Day:
Dear Goddess,
Thank you so much for your Sissy Spa Day assignment.  I tried it and my face is much softer and tighter.  I feel so pretty!  I hope to do this assignment over and over, maybe two or three times each week.
Your sissi,
Danielle