Revenge is Sweet My Good Boy!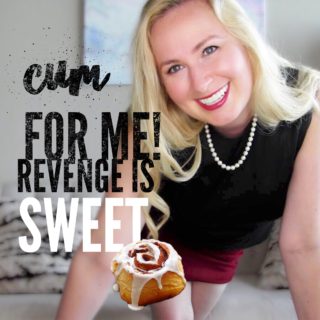 This has been one of the most cathartic and satisfying videos I've made so far!
We all have those people in our lives that we have to work with that are just….the worst.
They slow things down, they try to control everything, and they have that Trumpesque air about them that says, "I will be an asshole to everyone because I have no real power of my own". Haha! I see right through it!
I made a video where you help Me exact some 'sweet' revenge on a wench in My life who deserves it.
Your Goddess is firing on all cylinders in this video and I can't wait for you to watch it!
This b*$ch really needs to be put in her place. Enter you and your hard cock… and My instructions and let's have some fun!! Revenge is sweet!