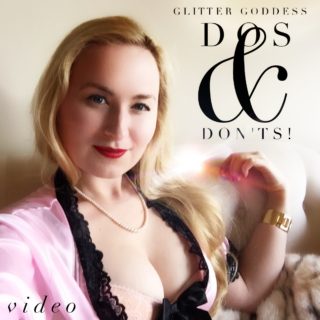 Do you know how to approach me, how to address me, what to say and what not to say?? I made this video about Dos and Don'ts for new and not-so-new good boys to brush up on your Goddess pleasing skills. You'll have clarity and confidence that will make our first or 50th conversation easier.
It's also a great way to get to know me for only $2.99!
Part 1 & 2 videos included!
You DO need a Niteflirt account to buy this so make one HERE or if you would like more info first you can watch a little video I made about Niteflirt HERE.
Go for it! And let's have some fun!


$2.99 Dos and Don'ts Video- Buy Now
XoXo Glitter Goddess