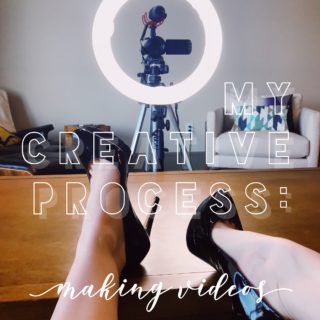 Hello My good boys,
Many of you already know I don't use scripts in any of My videos. But what is My creative process? How do I go about making the delectable, seductive, addictive, videos I make so easily?
It starts with a spark of an idea. It will often come while I am in the shower. There will be a moment that I can just tell that I will be in front of the camera soon, teasing and training you.
I never bother to plan the exact day in advance. The possibility to shoot a new video always seems to just pop up and present itself. Sort of like the naughty idea to masturbate. It's on a whim, My fancy.
I may be in the shower pouring over My lingerie collection in My mind, wondering what outfit I would like to tease you with and wondering what I would like to say to you.
When I first started out I would try to think about what kind of content you would like to see next. It always sparked something fun, but the real fun has begun now that I shoot purely based on My mood. I will often have a topic in My mind before I press record, though sometimes I don't. Sometimes I have some champagne while I get ready, sometime I don't. Sometimes I know the title before I start, sometimes I don't.
What Happens After I Press Record?
How do I know what to say if I don't use a script? I just say what's on My mind, in My heart, exactly what comes to Me. Luckily, I don't have to plan on being a Goddess. When I open My mouth and speak to you good boys (who are a constant inspiration) all the ideas, teases, hypnosis, and plans for your submission come naturally.
As you can tell, there is no formula to My Goddess madness (i.e. genius, hehe). I just have fun, allow My ideas to morph and guide you. Somehow with a little bit of magic, all of this transfers from My live recording directly into your mind, body, and submissive spirit.
A Little Video Peek
Here is a quick video I recorded right before shooting a video I ended up calling, "You've Been A Bad Boy Now It's Time To Pay".
This video turned out to be a powerful one, an important part of your sub training if you've been bad.
Videos are treasures that you have forever in your library once you buy them. You can watch them once, or hundreds of times each. I know that when you watch them you are stroking for Me, being My good boy, allowing Me to brainwash you and toy with your mind. And of course I guide you toward orgasms so amazing that you become addicted to the pleasure.
You can see all of My videos in My Shop HERE and if you are uncertain about which videos to get, I recommend reading My article, "3 Ways To Find The Perfect Video For You".
I hope you've enjoyed this little peek into My creative process with making videos :)
XoXo Your Goddes