$5 Audio About Pleasure…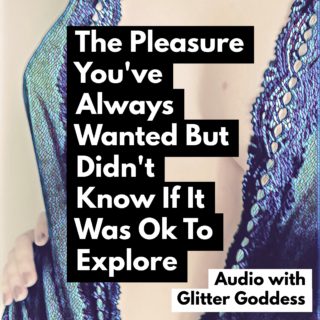 There are some times when you're right on the edge of opening up to a whole new realm of pleasure.
You've got a new fantasy you'd like to play with, but you just haven't been able to muster the courage to jump in.
"Who would I be? What would people think? What would this mean about me?"
If you're thinking these things and you're also curious about exploring the areas you've made taboo for yourself, I made this audio for you.
Whether you know you've been stopping yourself from the pleasure you know is possible, or if you are ready to take a leap into the unknown, in this audio I share My journey into unknown pleasures…
And when I finally indulged the naughty fantasies I was stopping myself from having, that's when the unexpected happened…
Let Me take you by the hand to unexplored pleasures… if you're brave enough to let Me lead you.
And A video…