To be able to buy my awesome content, you will need a Niteflirt account. This page is here to give you all the info you need so that you realize it is safe and easy to make an account. If you don't have one yet you can get an account here. When you sign up you will also get 3 free minutes to talk with me that you can redeem anytime I am talking calls.

How to Purchase My Content & Everything You… by worshipglittergoddess
Join Niteflirt here and get 3 free minutes to play with me!
This video is a great place to start once you have an account …."Dos and Don'ts: Etiquette to Pleasing Glitter Goddess" For only $1
Here Is An Overview
Niteflirt is a phone sex website and it is the main way my pets connect with me. It's safe, easy to use, and free to join.
My photos, videos, and audios are only available for purchase through Niteflirt.
You can peruse those at my

My Goody Bag Store

Niteflirt gives you and me a safe and discrete way to have fun. I won't see your name, phone number, credit card number, or location. All I see is your username that you make when you make your Niteflirt Account.
When you sign up, you get 3 free minutes to call me (or anyone on the site).
You will never get charged for any purchases you don't make (Niteflirt guarantees this) and there is no amount you are charged monthly. You can add as much or as little money as you like to your niteflirt account at any time. You can even transfer remaining money from your Niteflirt account back to your credit card.
Here is another video I made just about safety and security questions:


How to Purchase My Content & Everything You… by worshipglittergoddess
Once you do have an account. I recommend you get either of these "Goodies" to help you get started…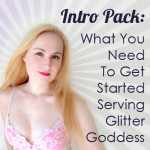 "Intro Pack: What You Need To Get Started Serving Glitter Goddess," $15:


This intro pack has everything you need to get started serving me the right way. It includes:
1. "Dos and Don'ts: Etiquette For Pleasing Goddess" – Video
2. "Get a Little Naughty JOI" – Audio with hypnotic photo of me
3. "Ease with Desires" – Video
4. Four articles written by me about dominance/submission, serving, hypnosis, and my secrets.
5. All the best ways to keep in touch with me including my messenger IDs.
6. A gorgeous photo of me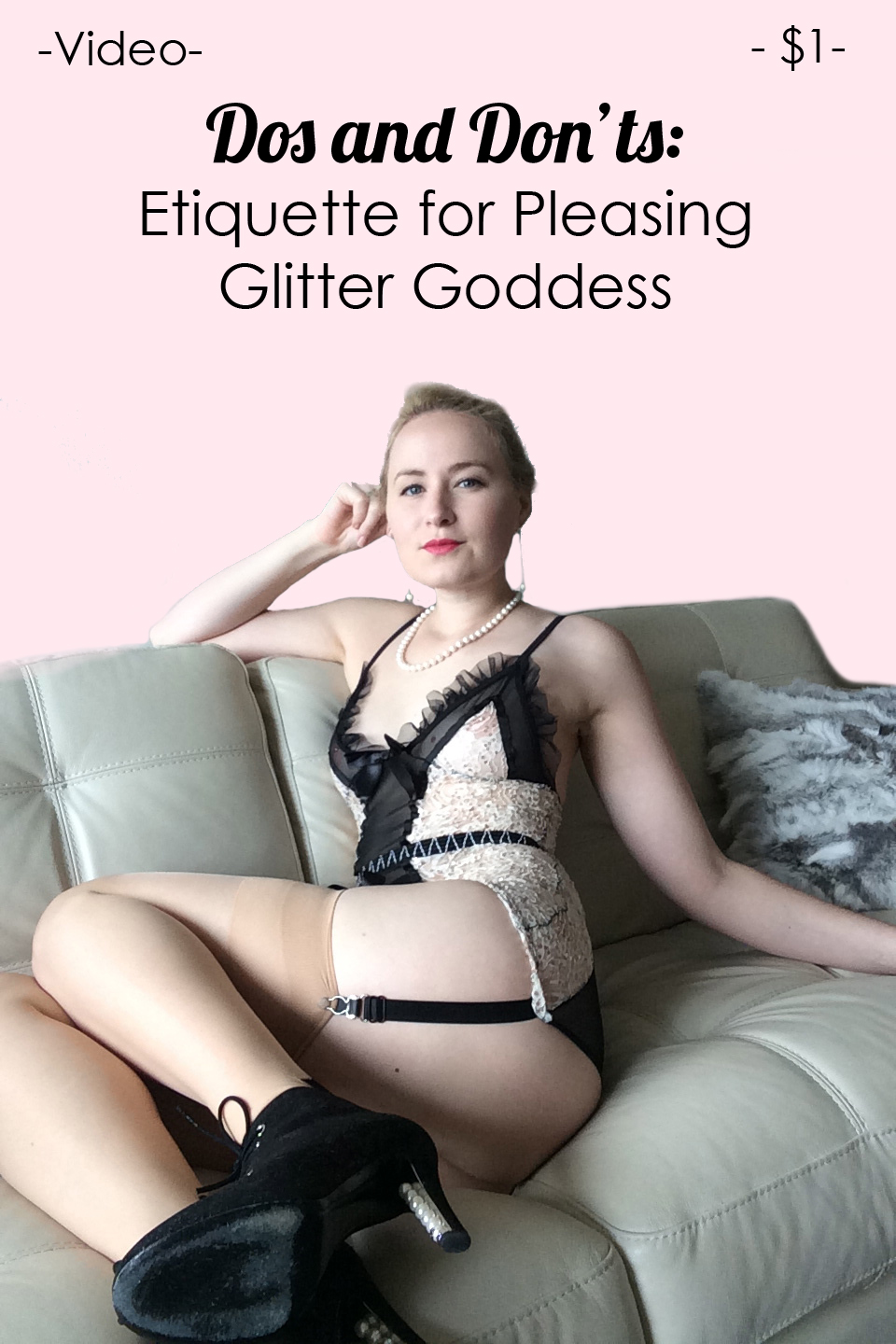 "Does and Don'ts: Etiquette For Pleasing Goddess", Video, $1

Have you been wondering how to please me and what etiquette I expect of you? In this video I give you all the tips and tricks to get it right with me from the start.