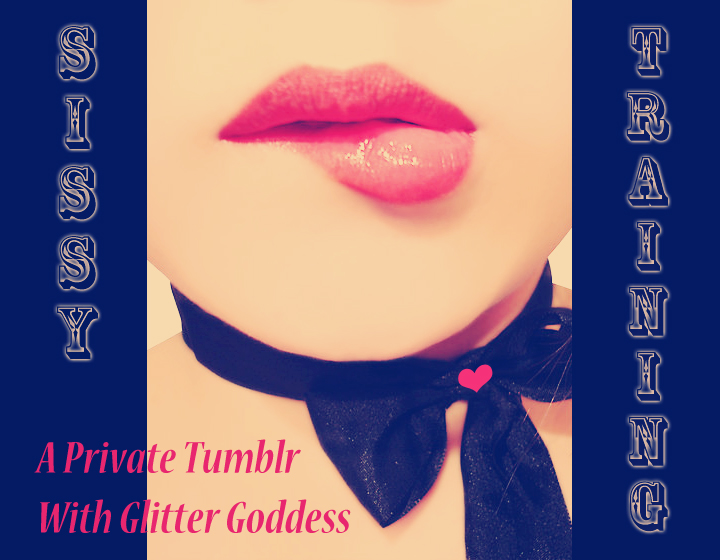 I now have a private Tumblr to help me better train my favorite sissies.  It is filled with inspirational and exciting photos, phrases to memorize, slutty assignments, hypnotic audios, tutorials, and other content to make you a better sissy.  If you long to be more girly then this is an amazing way to get access to so much of my sissy training materials.  Be more beautiful, more slutty, more of the girly you!
Join now $50 
XoXo Glitter Goddess
P.S. Have you checked out my Sissy Orgasm Instructions?  If you haven't already you can click that link and see what it's all about.  I wrote the blog post as a tutorial so that you know how to have big girly orgasms with your vibrator.  I also made an audio of me walking you through the instructions.  In the audio I play with my vibrator with you too! It's a $20 audio and it is posted for free in the Sissy Training Tumblr.  Once you pay the one time $50 fee to join, all the content inside is free AND it's my favorite sissy stuff.